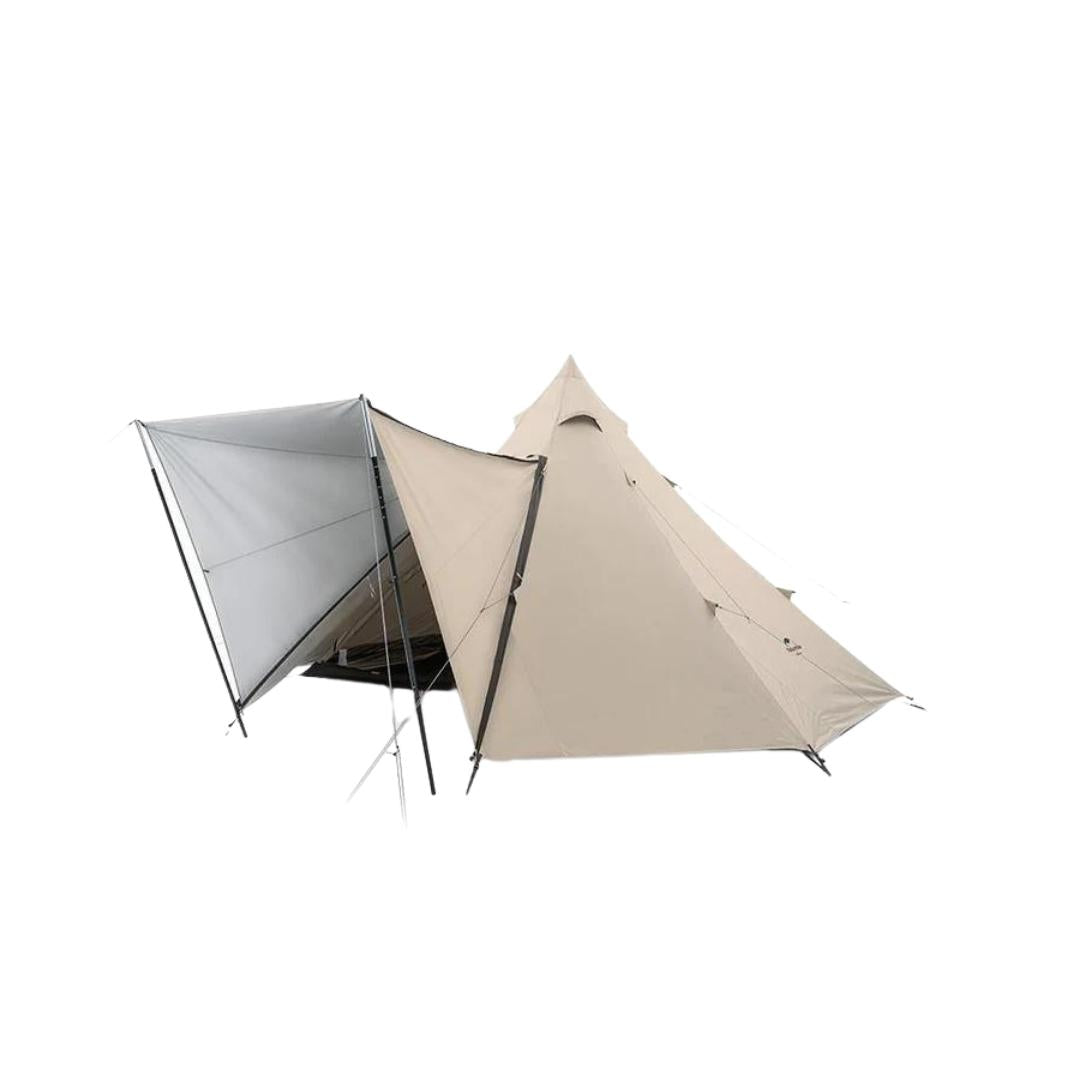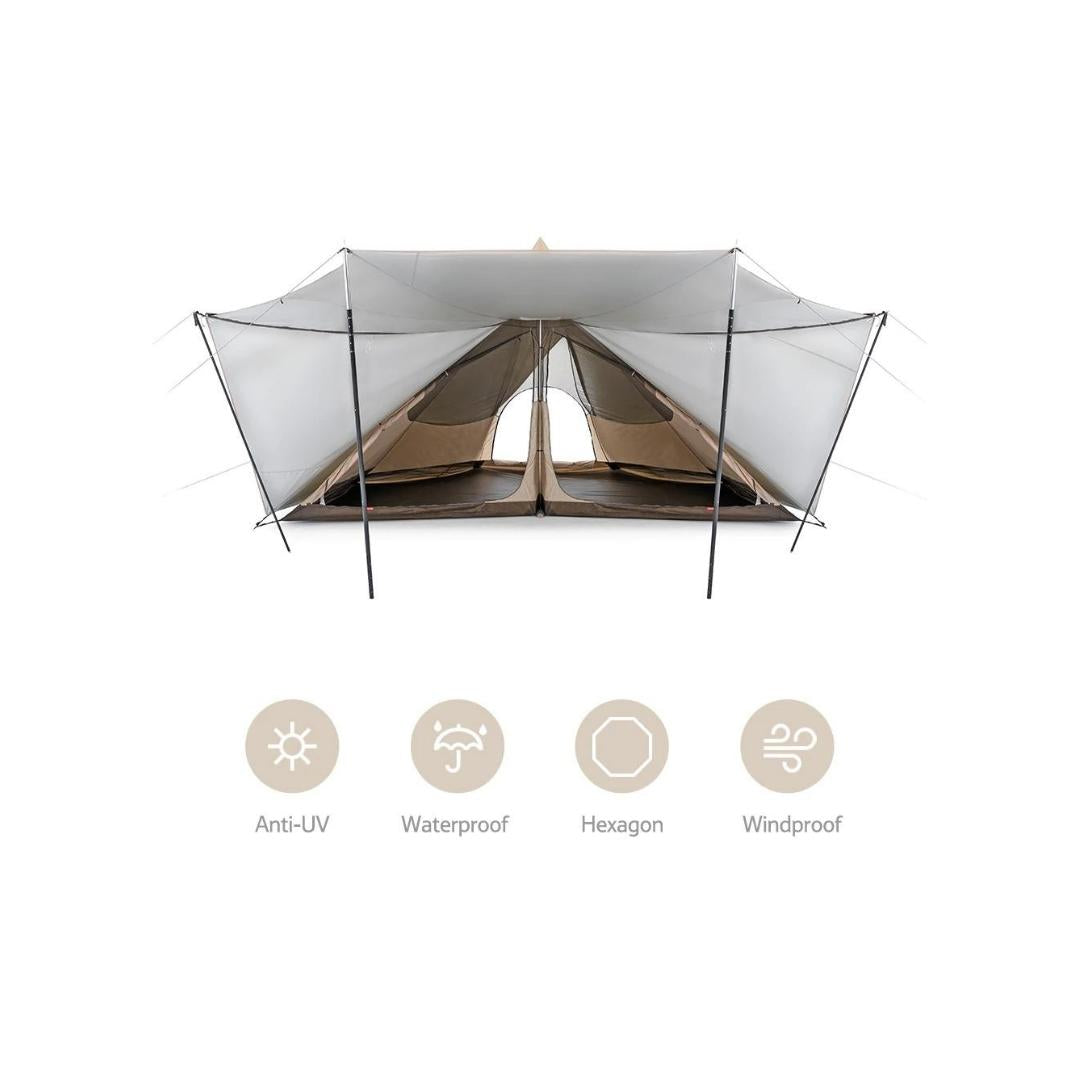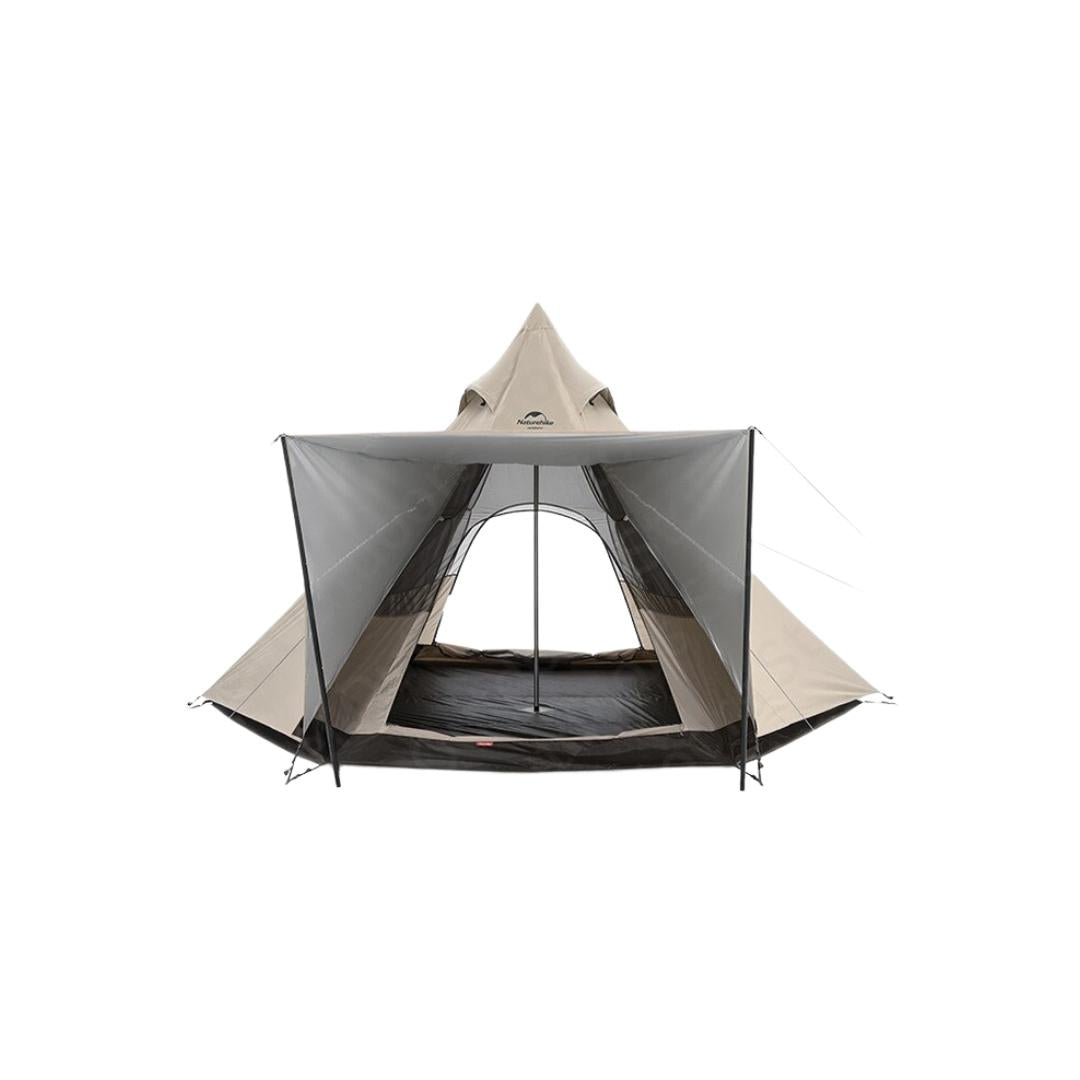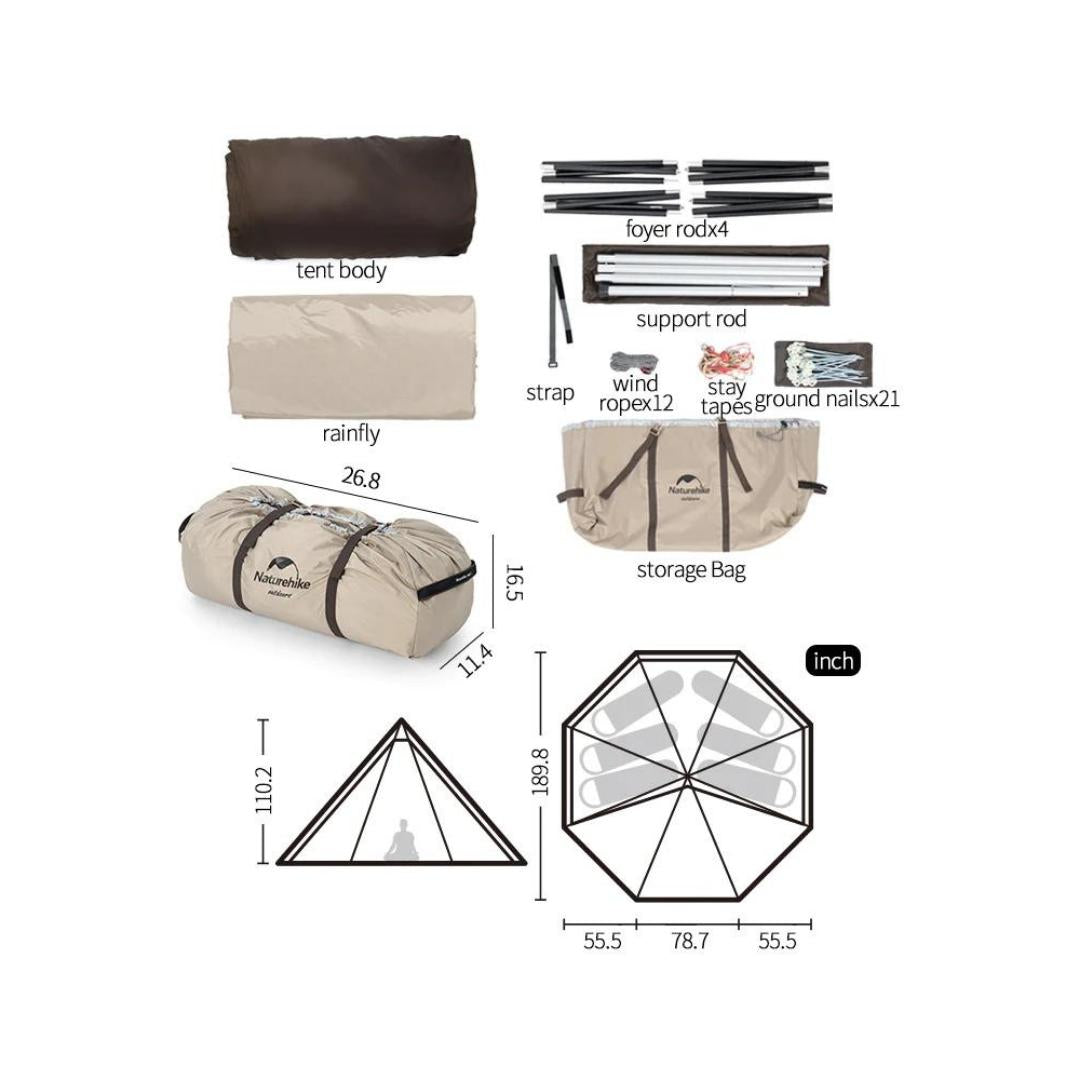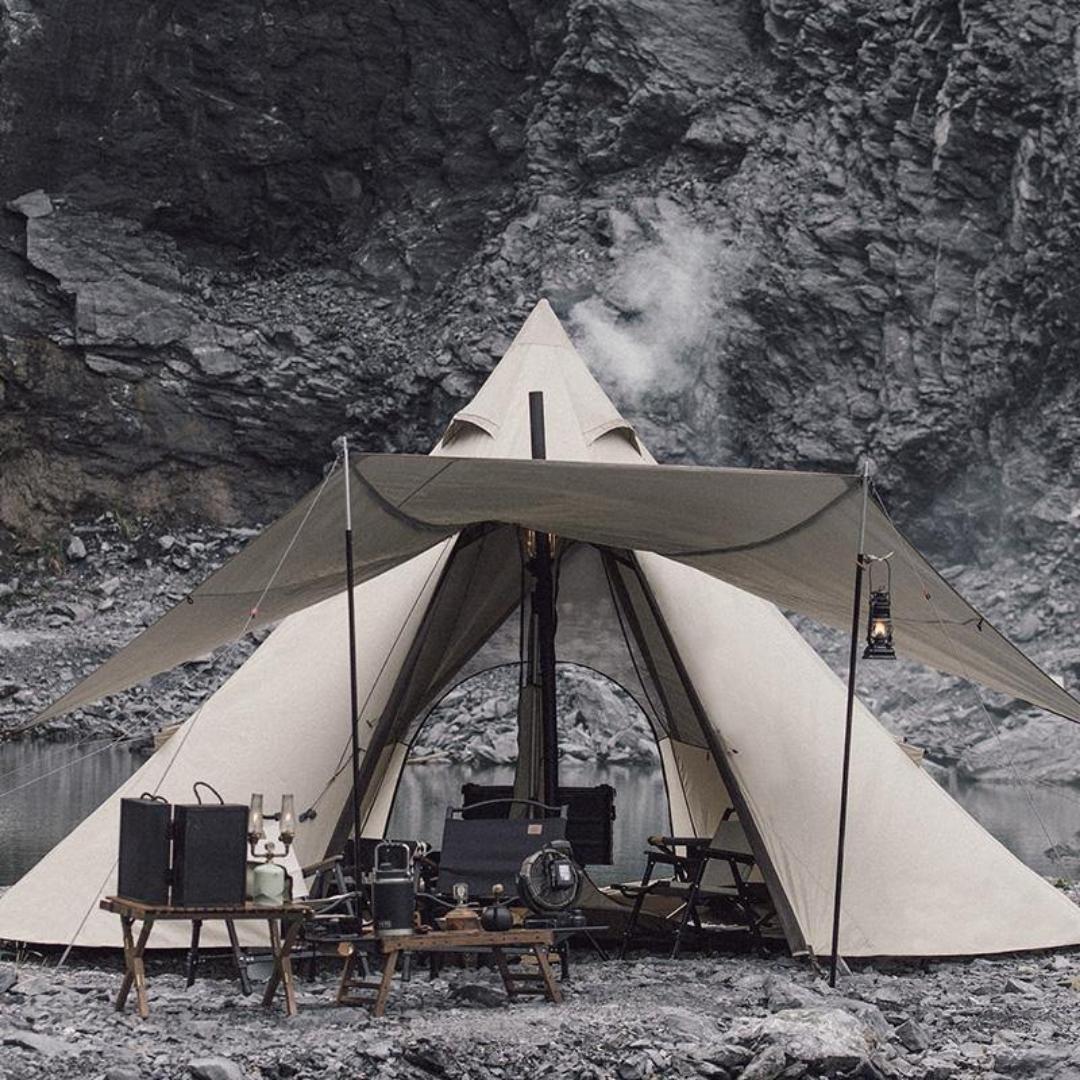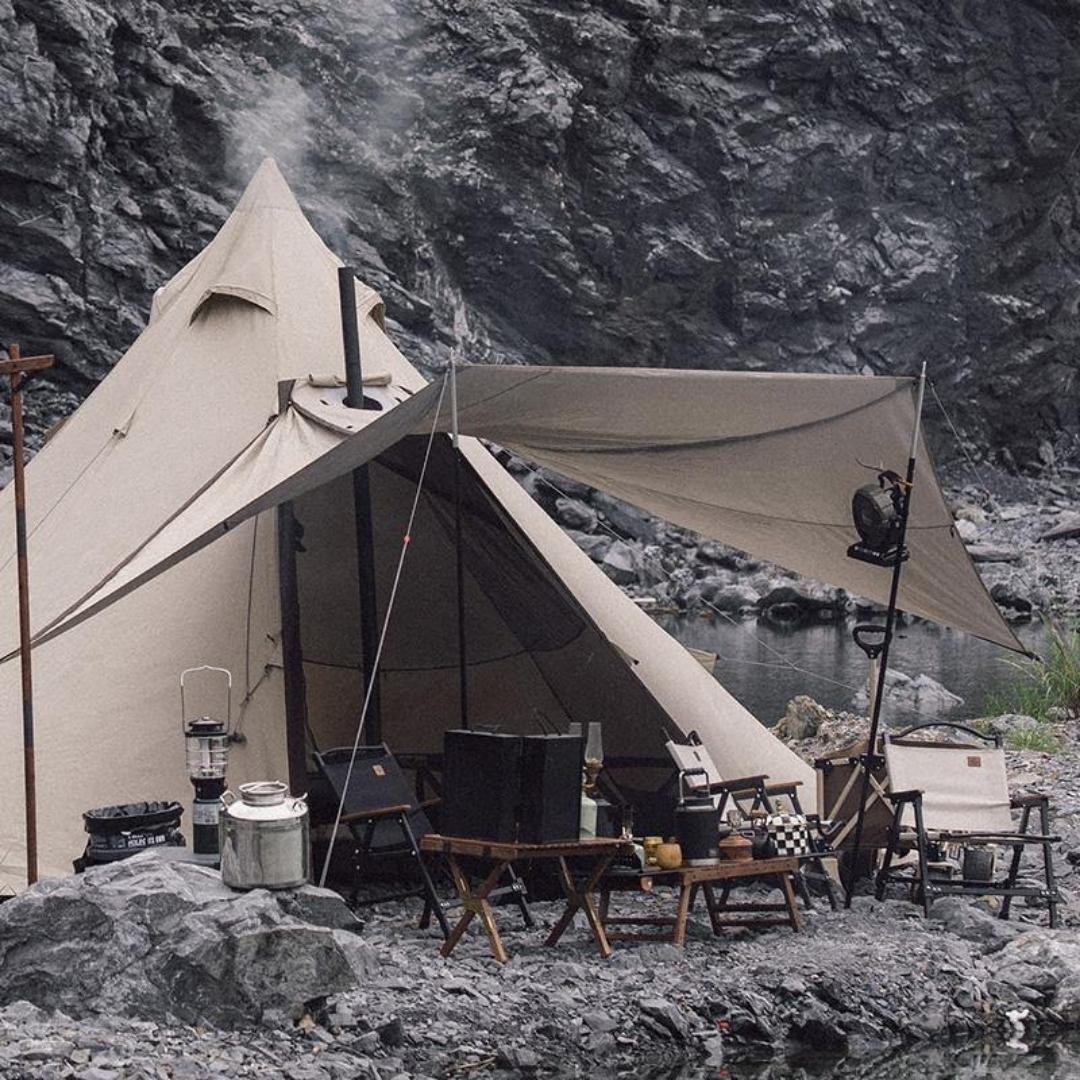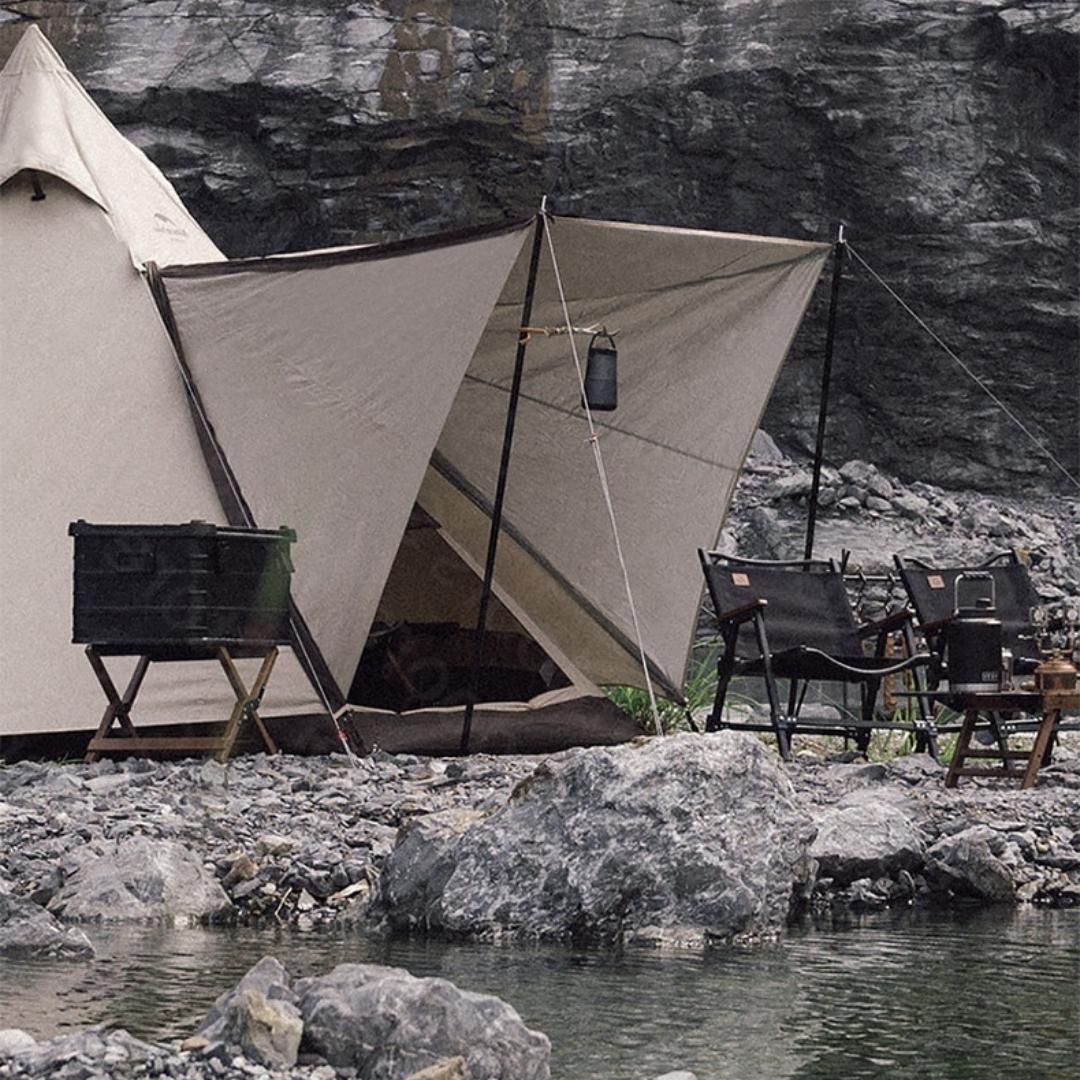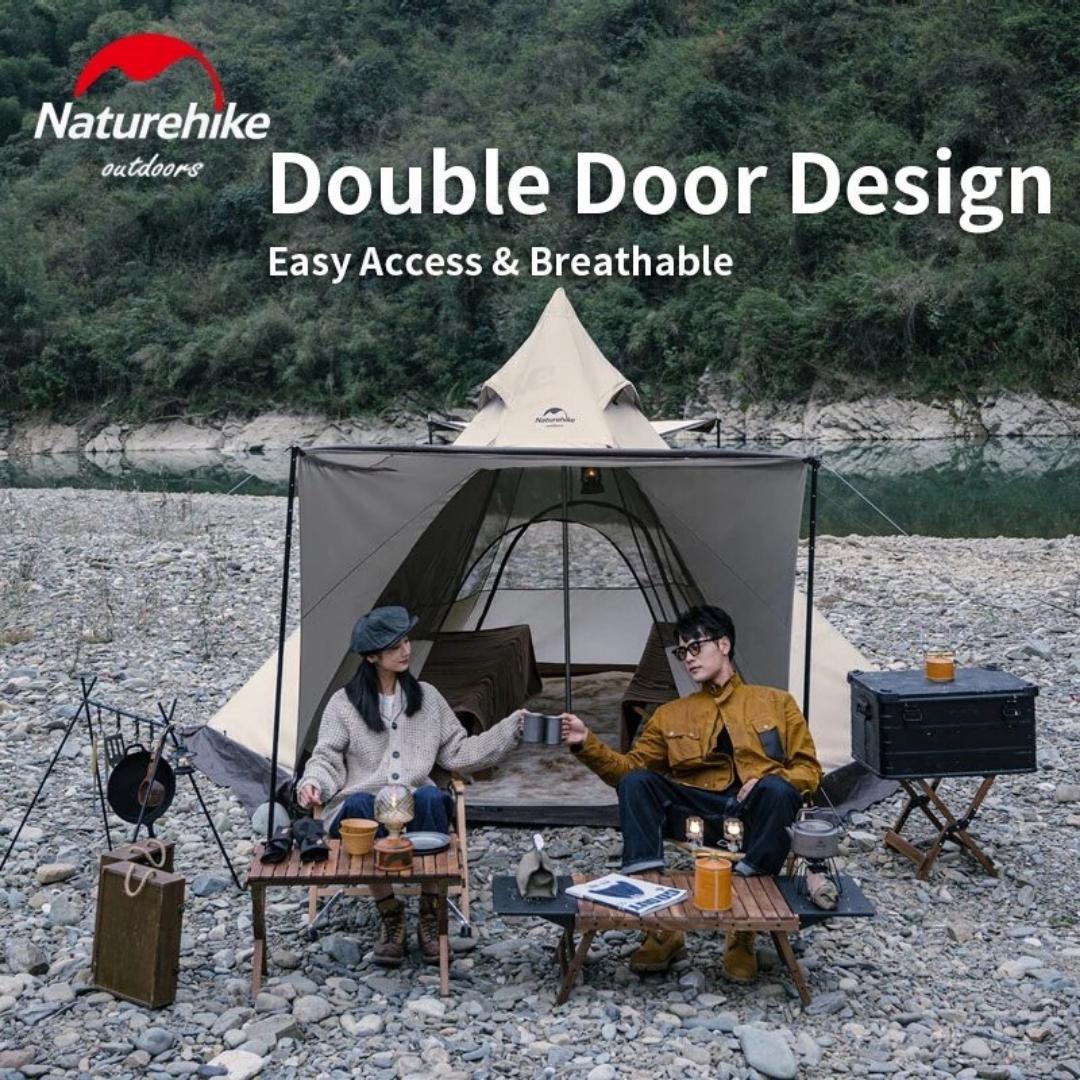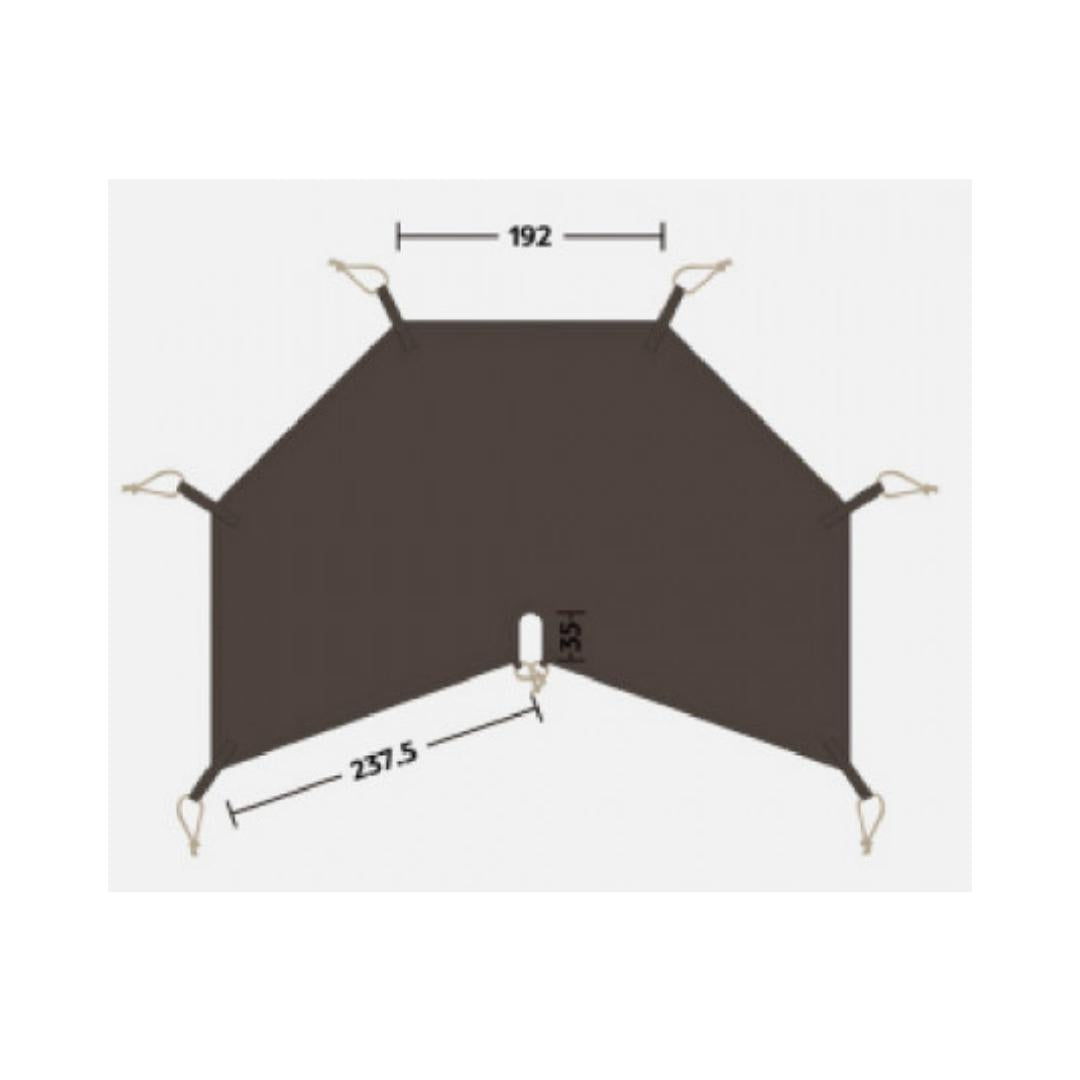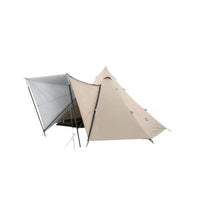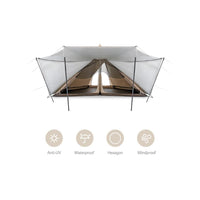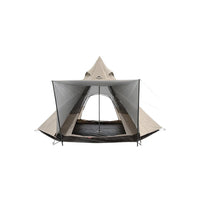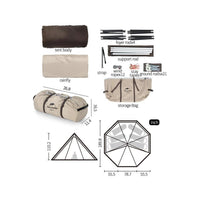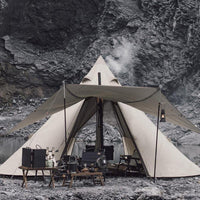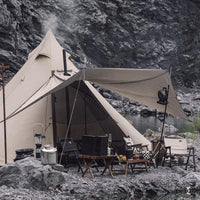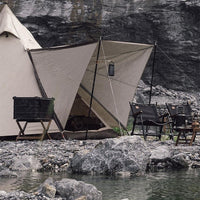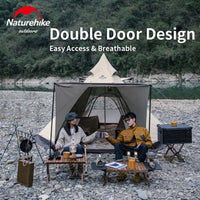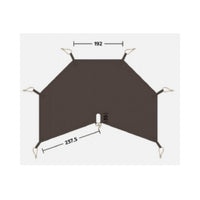 NatureHike NH20ZP014 Octagon Ranch Pyramid Tent (5-8person) and NH21PJ050 Octagon Ranch Pyramid Tent Mat
Description
The Ranch 6 People Luxury Camping Tent, belongs to the glamping series, is made of 150D encrypted oxford cloth, which is windproof and rainproof. It can satisfy your pursuit of exquisite camping even in bad weather. There's nothing to worry about even chating with your friends in the wild on a rainy day.

Expandable large space: In addition to the large space of the inner tent, the design of high vestibule is about 2.1m which can be used as a small canopy so as to provide you with an outdoor leisure area.

High-quality fabric: 150D encrypted oxford cloth, waterproof index 3000mm, and it is also stable, durable and wind-resistant.

Silver coating process, scientific sun protection: the back of the fabric has a shading silver coating process, which can effectively reduce the damage of UV-A/UV-B to the skin. It has already been tested for UV protection, UPF50+.

Good ventilation: The front and rear doors of the tent are designed to facilitate your entry and exit as well as increase ventilation.

The ultimate pursuit of details
: Exquisite sewing lines, ventilation windows on the top of the tent, and adjustable buckles at the corners of the tent. These humanized designs all highlight Naturehike's ultimate pursuit of details.
Tent structure: Double-layer tent"
Tent fabric: 150D encrypted Oxford cloth"
Tent floor: 15D encrypted oxford cloth"
Waterproof index: PU2000-3000mm"
Expanded size: 189.8*189.8*110.2in"
Room space: 19.28㎡"
Storage size: 26.8*11.4*16.5in"
Color: Quicksand Gold"
Accessories:

2.8m aluminum alloy support rod*1 (pipe diameter 33mm);"
2m aluminum alloy hall rod*4 (pipe diameter 22mm);"
Ground Nail*21, Wind Rope*12, Footprint*1"
Total weight: About 12.3kg"

Details of Footprint:

Color: brown,
storage size: 19.6*9.8in,
material: polyester,
weight: About 1kg"
Naturehike NH21PJ050 Octagon Ranch Pyramid Tent Mat

Color: Brown
Product Size: 192 cm
Storage Size: 50 cm x 25 cm
Weight: 900g
Material: Polyester Fiber