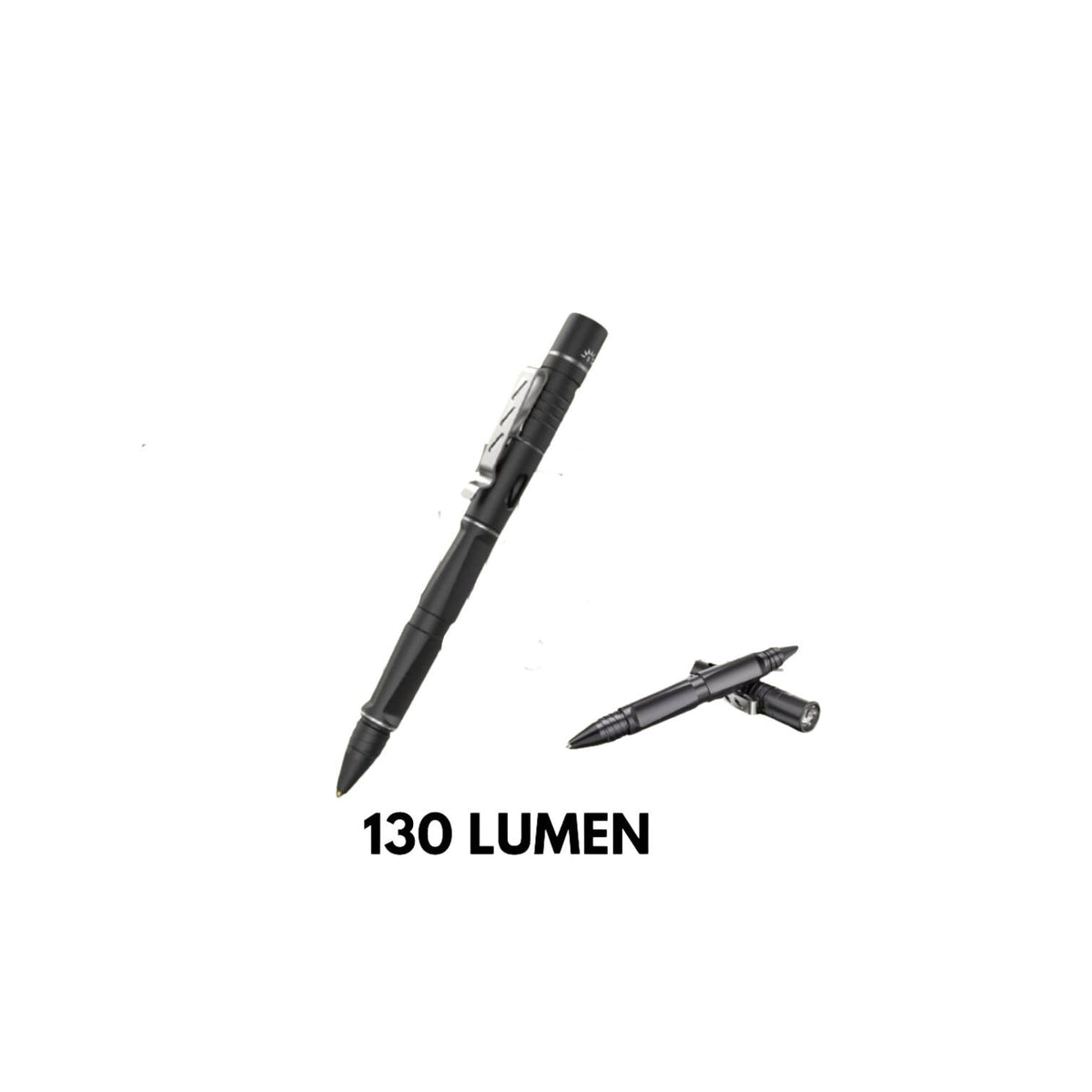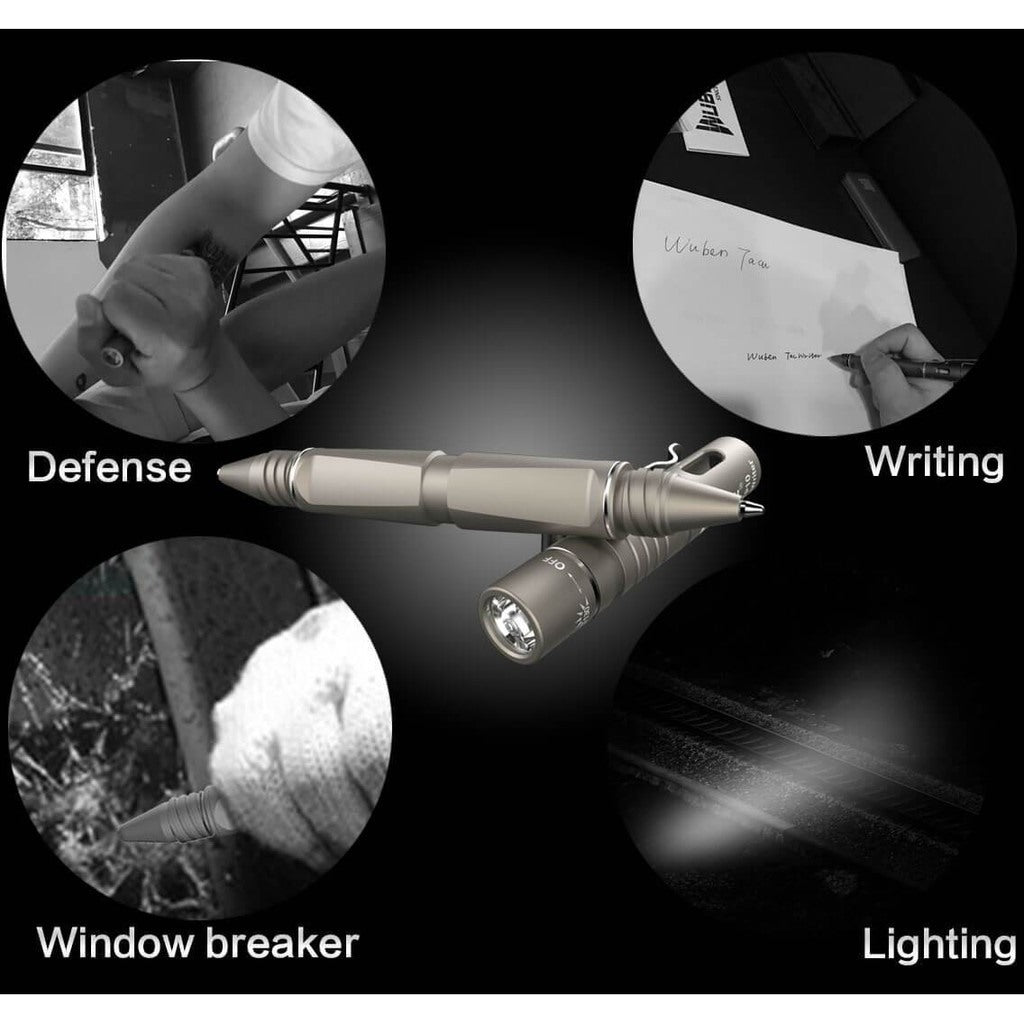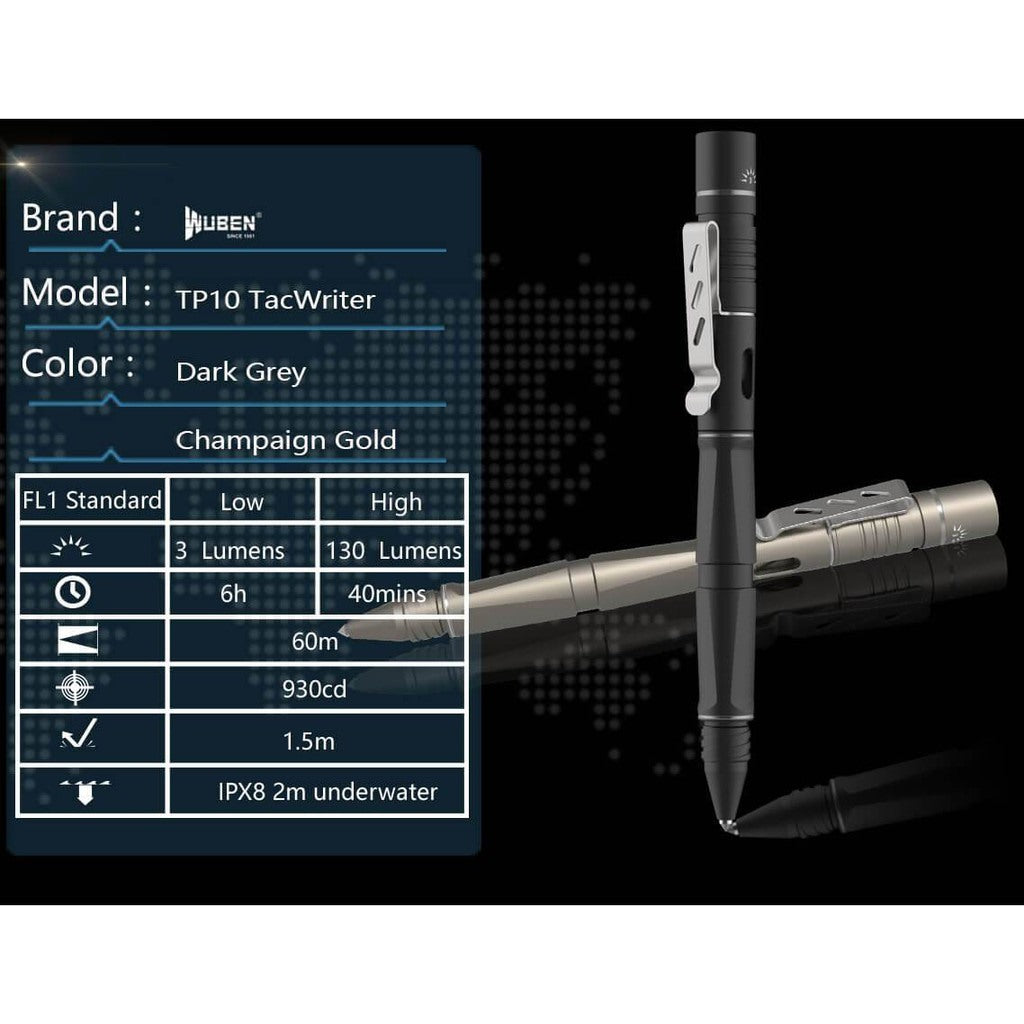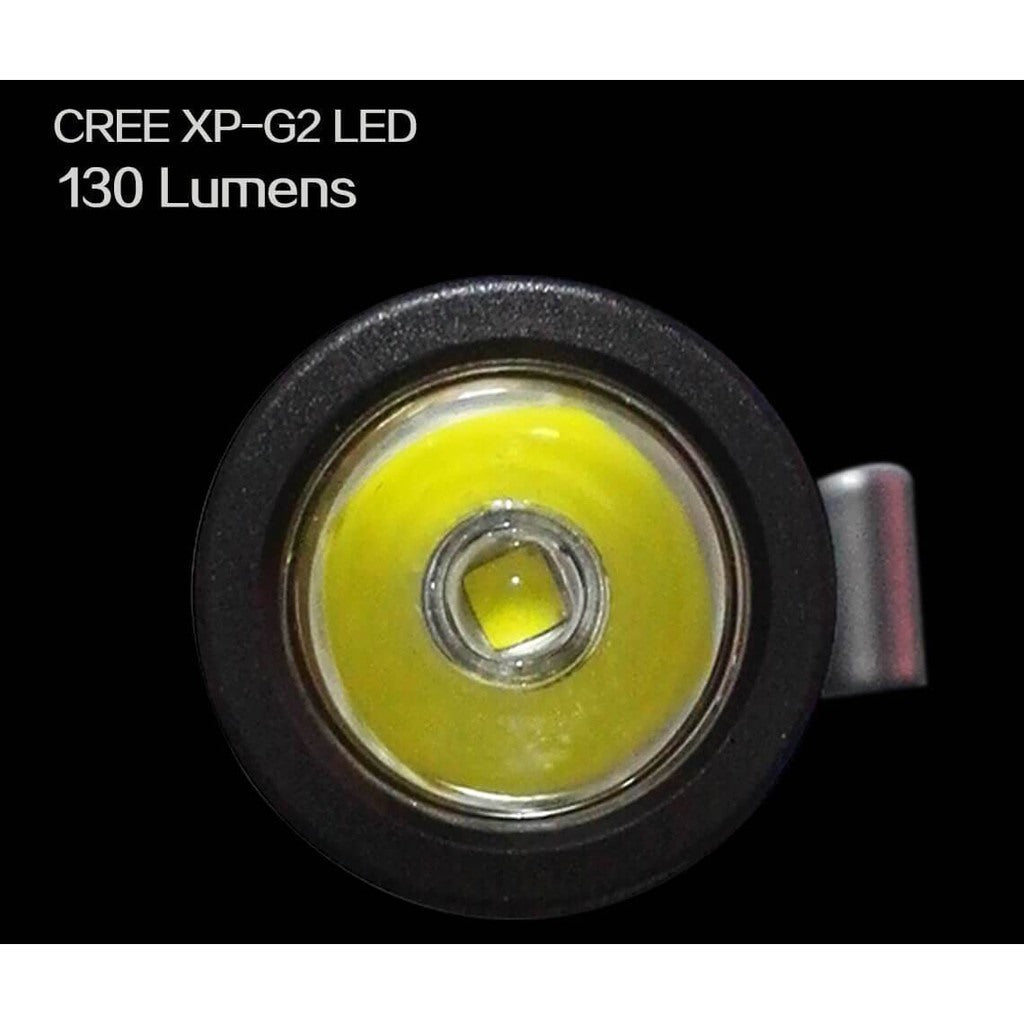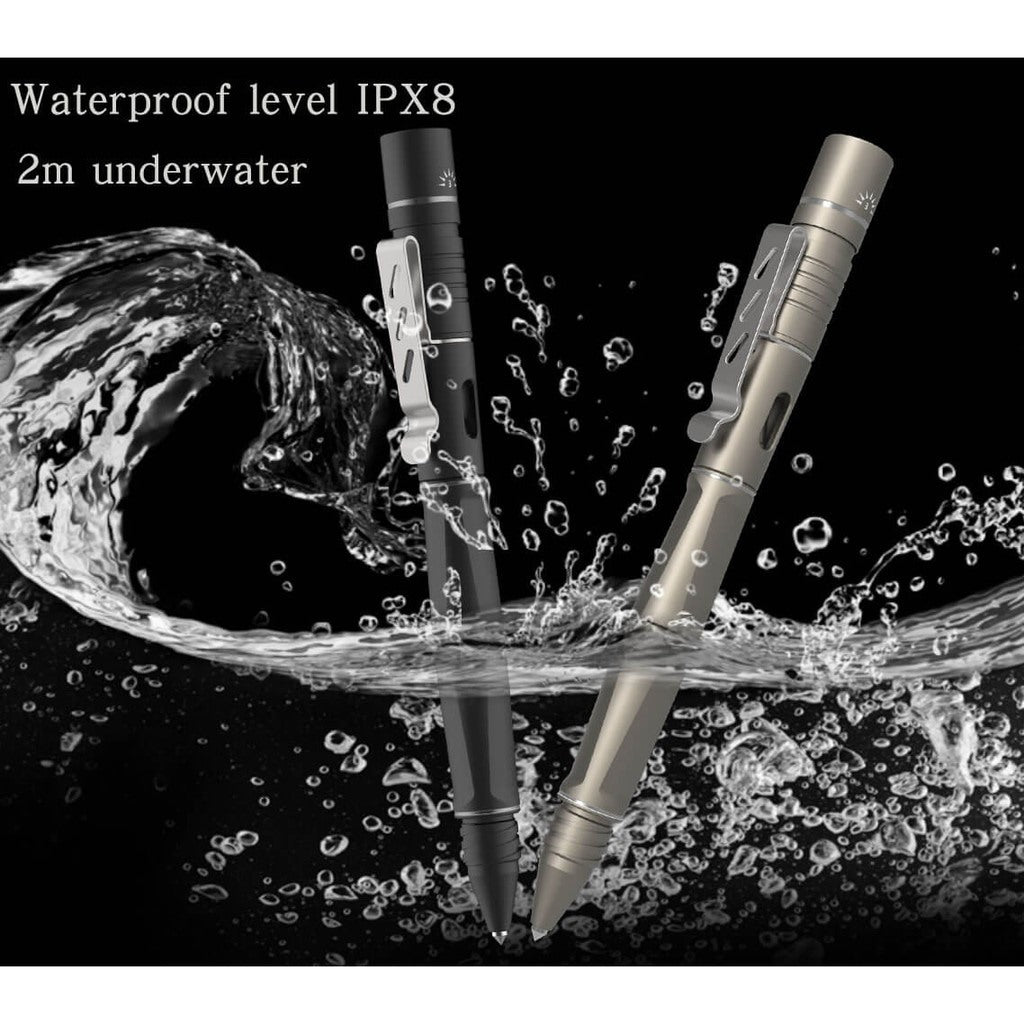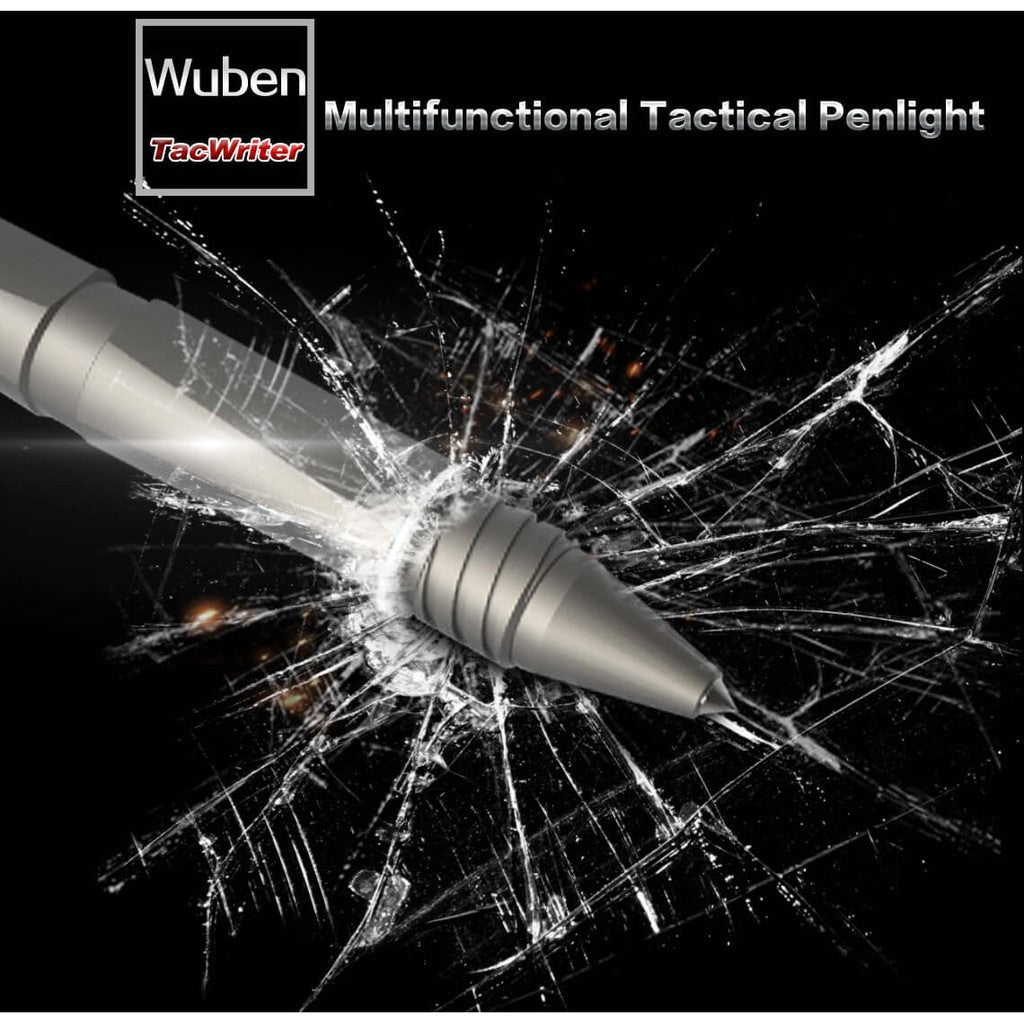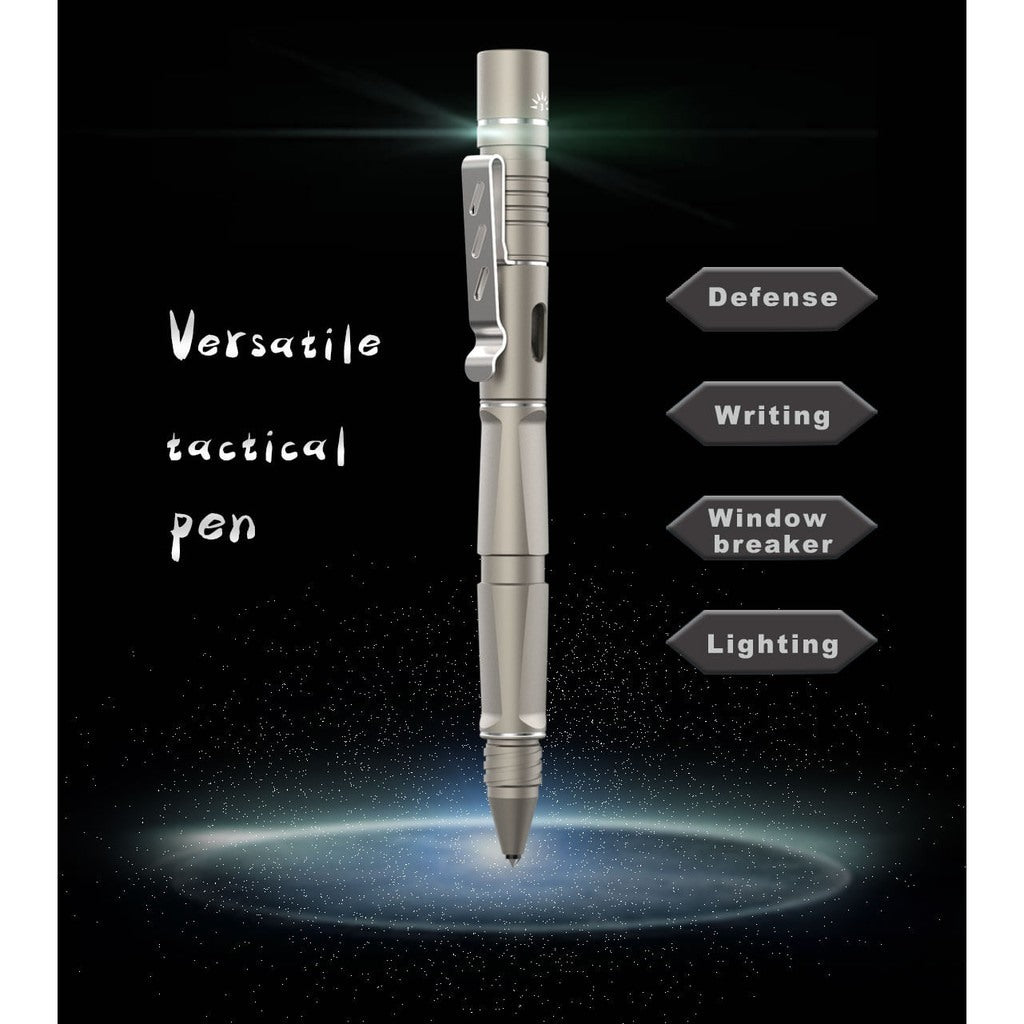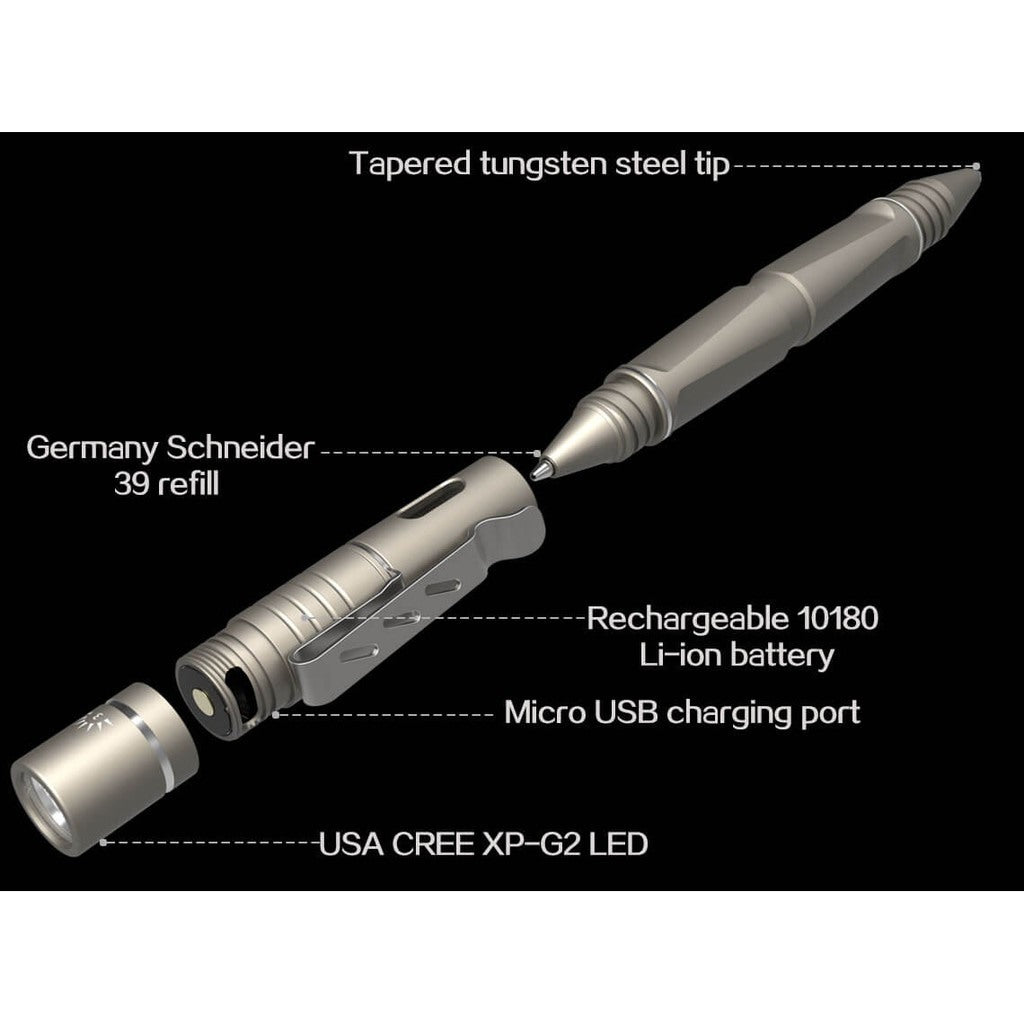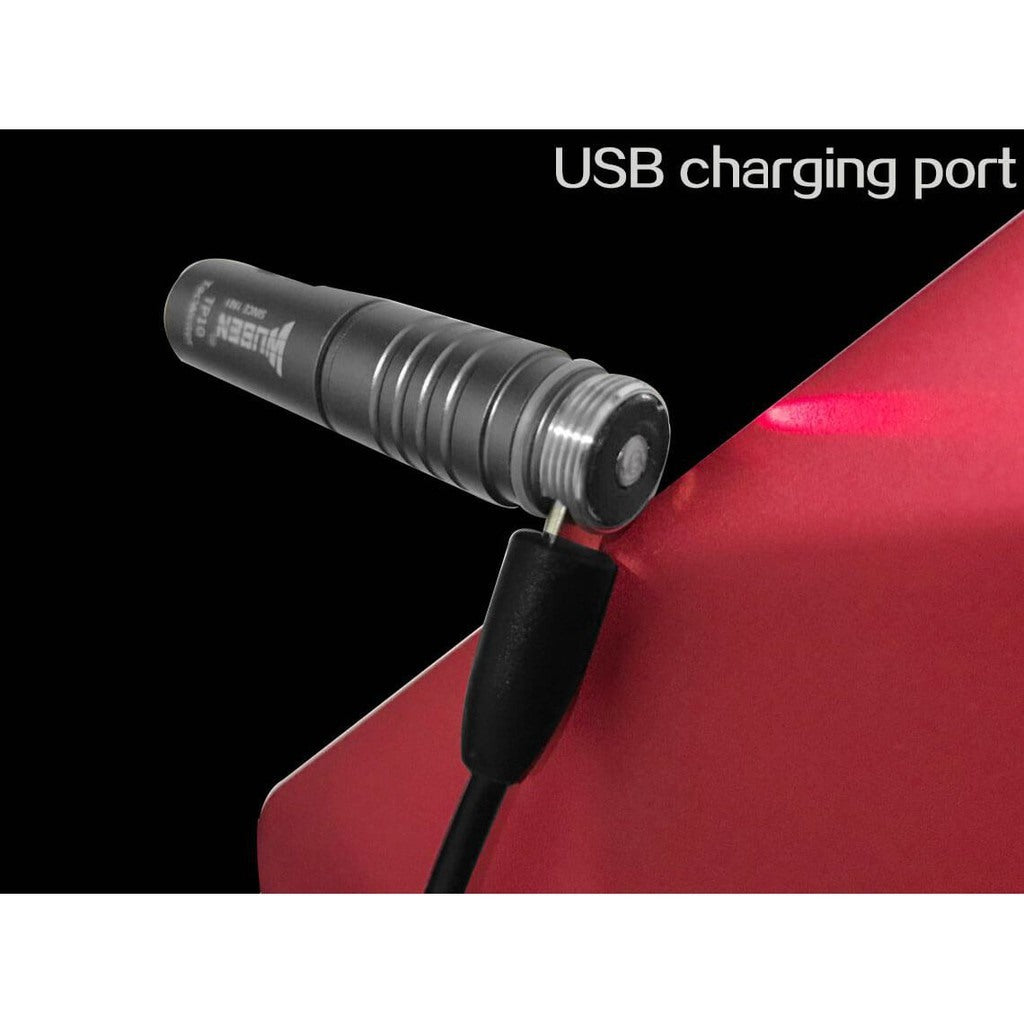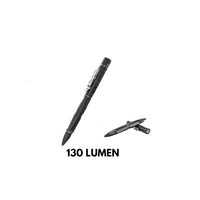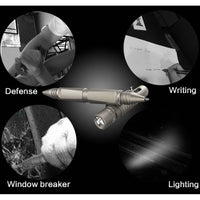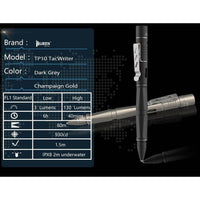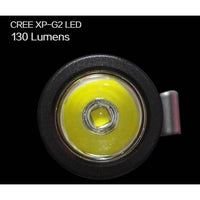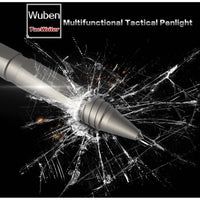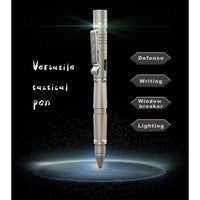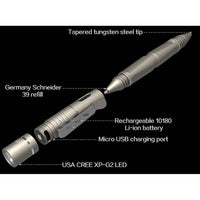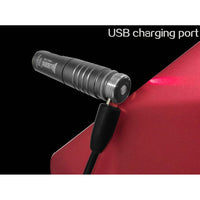 WUBEN TP10 3 in 1 PENLIGHT USB RECHARGEABLE TACTICAL PEN FLASHLIGHT
Description
TP10 is a 3 in 1 multi-functional penlight. It utilizes Schneider black gel ink refill that offers you smooth writing experience as a pen, ultra hard tungsten steel alloy asa glass breaker for emergency, 1 pcs CREE XP-G LED with130 lumens max output as a light. Built-in 10180 Li-ion battery and Micro-usb charging, make it more convenient to use.
3 in 1 tactical pen
Utilized 1 × CREE XP-G2 LED
Powered by 1 pcs built-in 10180 Li-ion battery
Rechargeable light head of 130 lumens max output
Multifunctional Tactical Pen

Rechargeable LED Flashlight: WUBEN TP10's light head utilizes CREE XP-G2 LED with built-in USB rechargeable port, no extra battery needed. 2 lighting modes, max output up to 130 lumens.
Glass Breaker: The tactical head is made of super hard tungsten steel for emergency uses.
Smooth writing: The writing head comes with a German refill for smooth writing. It's also very convenient to carry with a pocket clip.
Packing Include:

TP10 × 1
Micro USB cable × 1
Spare O-ring × 1
Manual, Warranty card × 1
Specifications

3 in 1 tactical pen
Utilized 1*CREE XP-G2 LED
Powered by 1 pcs built-in 10180 Li-ion battery
Rechargeable light head with 130 lumens max output
2 lighting modes
130lm-40mins
3lm-6h
German refill for smooth writing
IP68 waterproof rating
Super hard tungsten steel striker to deal with emergencies
Great for outdoors tool or every day carry
Hard anodizing aircraft grade aluminum alloy
Size

Length: 153.5mm/6.01 Inches
Diameter: 13.5mm/0.53 Inches
Weight: 40g/1.41 oz (With Battery)
Technical Specifications
Brand WUBEN
Type TP10
Max Lumens 130LM
Max Runtime 6h
Emitter CREE XP-G3 LED
Tint cool white
Max Beam Throw 60m
Battery Type 10180*1
Charging Port Micro-USB charging port
Size 153.5mm*13.5mm
Weight 40g(with battery)
Waterproof Level IP68